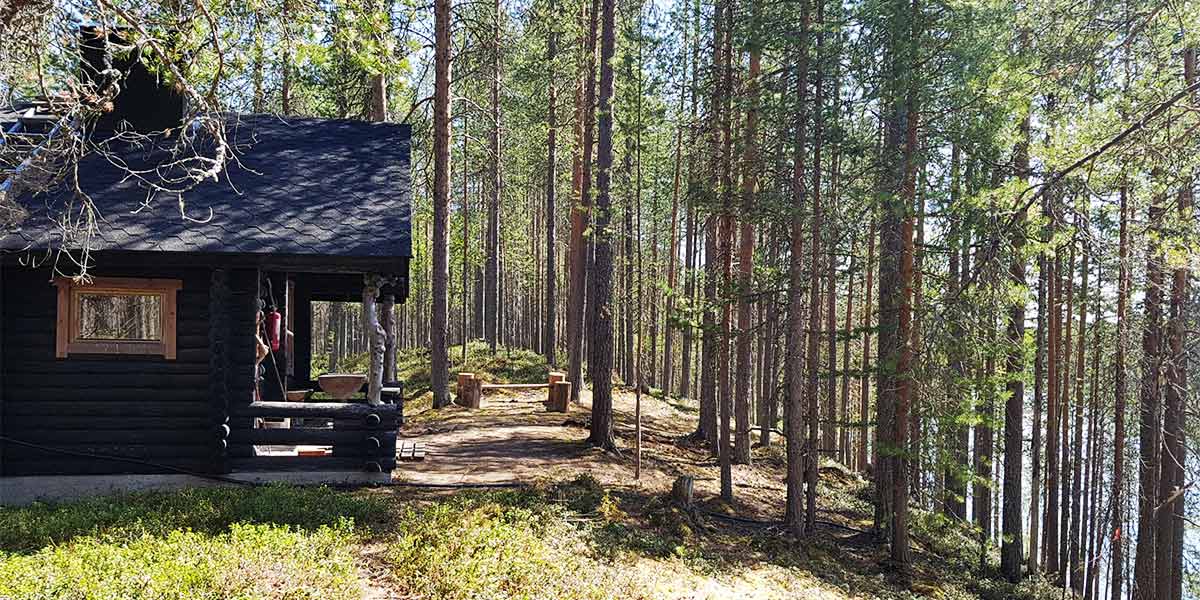 Tiukumökki cottage
2 persons, available in the summer only
Tiukumökki is a round log cabin with electricity and sauna, available in the Summertime only. It is located on the Hossanharju esker, on the shore of Öllöri -lake. The cabin is accessible by car, however the lake is beneath a staircase of around 50 steps. A path to Luontokeskus on foot or by bike is about 1km. A rowing boat is available on the shore. The cabin is suitable for two people. The downstairs bed width is 120 cm.
Electric stove
Refrigerator
Microwave
Set of dishes
TV
Radio
Fire place
Wood heated sauna
Outhouse toilet
There is a cold water tap in the sauna
Note
Minimum rent for 2 nights.
Recommended for people in good physical condition.